DAEDF informs city council of upcoming projects | Community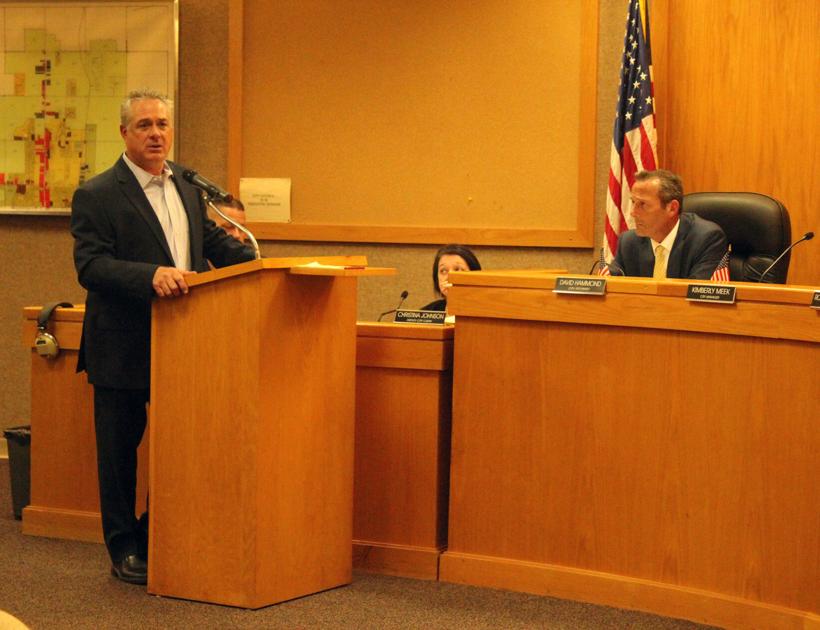 At a Duncan City Council meeting, Lyle Roggow, President of the Duncan Area Economic Development Foundation (DAEDF) provided an update to the council.
This is the second quarterly report for 2021 according to Roggow.
He shared the March newsletter and provided information on the various achievements that took place in 2020.
"We also received a grant in 2020 that was given to us by the USDA to help a business," Roggow said. "We received a commitment of $ 99,425 to help a business. "
According to Roggow, the company started with one company, but they were able to change it due to a capacity issue.
"We really saw a need to help a company diversify what they were doing," Roggow said. "This award went on to Blackfoot Services."
Roggow said a few pieces of equipment were purchased from them.
"We worked with them," Roggow said. "We have purchased two pieces of equipment so far."
One of the comments Roggow heard was about the timing of certain products.
"One of the products that we had to deal with quickly was a bender," Roggow said.
After issuing a tender, Roggow said they had to secure the single piece of equipment in about 30 minutes.
"USDA has worked with us throughout this process," Roggow said. "We have placed an order for a second piece of equipment that will help them build their product. "
There is a possibility of an additional room but they are waiting for the next steps, according to Roggow.
"We will be reimbursed by USDA for the purchase of the equipment," Roggow said. "Then we'll make an agreement with the county. "
Roggow said everything was going well and as fast as they could get it to work.
Then he discussed the Ministry of Commerce and the RFP (Request for Proposal) process.
"Some people in commerce can send out tenders to certain economic development entities and not everyone has seen them. Some people have decided to have everyone see everything we do, which goes through the commerce department. "
A portal is now open to economic developers.
"They now have a portal open to economic developers statewide where we see each of the projects and then we can determine if we qualify based on what's in the RFP."
Roggow also gave some examples of projects.
"Some of them represent up to 5,000 jobs, which is what companies are looking for," Roggow said. "They are in the order of two to three billion dollars of capital investment."
Roggow also shared the area.
"The one I need to submit – probably more in our area – is around 250-285 jobs," Roggow said. "It's a wide array that we can see, and then it's all uploaded to the commerce department's website, and then they send it to the prospectors on hold. "
According to Roggow, through the portal, about 71% of the ads they've made are extensions they've made in Oklahoma.
Roggow then turned to the Lieutenant Governor's turkey hunt.
"We had 17 hunters from all over the United States," Roggow said. "This is the most hunters we have had."
Next, Roggow spoke about trade shows.
"I had the opportunity to go to an MRO, which is an aviation show related to maintenance, repair and overhaul," Roggow said. "There were about 300 different vendors there."
According to Roggow, Oklahoma is the MRO capital of the world.
"In these situations, we would work directly with the Oklahoma Department of Commerce," Roggow said. "It's a partnership opportunity for us.
Roggow also explained how DAEDF provided shelter for people with OSA (Oklahoma Southwest Alliance).
"We were able to show them a bit of what we do in the community, how we help some of the businesses that we help," Roggow said.
They have local expansions on the rise according to Roggow.
"We are working with these companies," Roggow said. "I hope to make more expansion announcements soon."