Daily Crypto Market Highlights – ADA Leads on Vasil Hard Fork News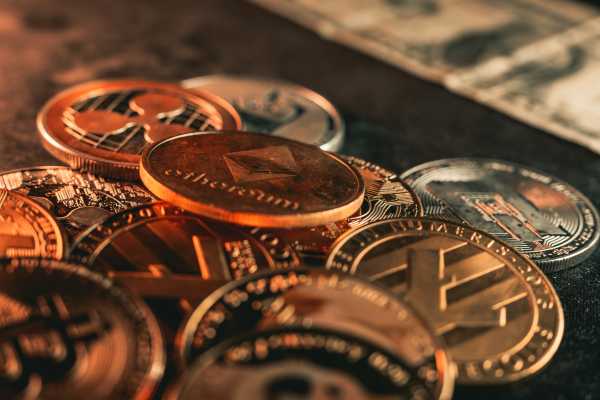 Key ideas:
It was a mixed session on Saturday for the crypto top ten, with Cardano (ADA) leading and Dogecoin (DOGE) returning to the top ten.
There were no crypto events to influence, leaving Fed fear and sentiment towards Vasil's hard fork to provide direction.
The total crypto market cap decreased by $3.6 billion to $952.2 billion.
It was a mixed Saturday session for the crypto top ten. Bitcoin (BTC) ended the day below $20,000 for the third time this week. However, DOT ceded the number ten spot to DOGE, with ADA finding support from new from the date of Vasil's hard fork.
While the news of Vasil's hard fork data was positive for the crypto market, Yellen's comments from Friday continued to resonate. On Friday, US Treasury Secretary and former Fed Chair Janet Yellen weighed in on risk sentiment. The former Fed Chairman reportedly said that inflation remained too high and that it was up to the Fed to bring inflation down.
With the crypto correlation to the NASDAQ 100 remaining firmly in place, we can expect direction from the NASDAQ 100 Mini in the final hour of today's session.
Total Market Cap – NASDAQ – 040922 Daily Chart
Crypto Market Cap Sees Modest Decline in Mixed Session
On Saturday, the total crypto market cap hit a high of $963.5 billion before slipping to a low of $941.2 billion. A lack of clues from newswires allowed for a late rally, with the crypto market capitalization ending the day at $952.2 billion.
While geopolitics and Fed Fear remained crypto headwinds, cryptonet updates were positive for the market.
The total crypto market cap is down $30 billion to $951 billion for the current week.
Total Market Cap 040922 Daily Chart
Crypto Market Drivers and Shakers from the Top Ten and Beyond
It was a mixed Saturday session for the crypto top ten.
ADA rebounded 5.95% on news of Vasil's hard fork date, with BNB (+0.14%) and DOGE (+1.74%) also finding support. DOGE returned to the top ten as a result.
However, it was a bearish session for the rest of the top ten. ETH fell 1.14%, with BTC (-0.68%), SOL (-0.40%) and XRP (-0.52%) seeing red.
Of the CoinMarketCap top 100, it's a mixed session.
Filecoin (FIL) led the way, rising 11.51%, while Celsius Network (CEL) and Axie Infinity (AXS) posted gains of 5.91% and 8.72%, respectively.
At the other end of the chart, helium (HNT) continued to tumble, dropping 7.61%. UNUS SED LEO (LEO) and Nexo (NEXO) ended the day with losses of 4.16% and 4.31%, respectively.
Crypto 24-Hour Liquidations Slip as Market Moves Sideways
Over 24 hours, the total number of liquidations fell, supported by the stabilization of market conditions at the start of Sunday trading.
As of this writing, 24-hour liquidations were $49.07 million, down from $149.87 million Saturday morning.
Traders liquidated in the last 24 hours have also decreased. At the time of writing, liquidated traders stood at 16,285 from 43,947 on Saturday morning. Over 12-hour and four-hour clearouts declined markedly, while one-hour clearouts increased.
Total crypto liquidations 040922
According to Coinglass, 12-hour liquidations were $15.47 million, up from $122.97 million Saturday morning, with 4-hour liquidations dropping from $28.83 million to $4.41 million. . One-hour closeouts increased from $1.10 million to $1.12 million. The chart below shows market conditions throughout the session.
Total Market Cap 040922 Hourly Chart