Financial sector clean-up: 4 of 47 affected institutions have pending liquidation orders – SEC boss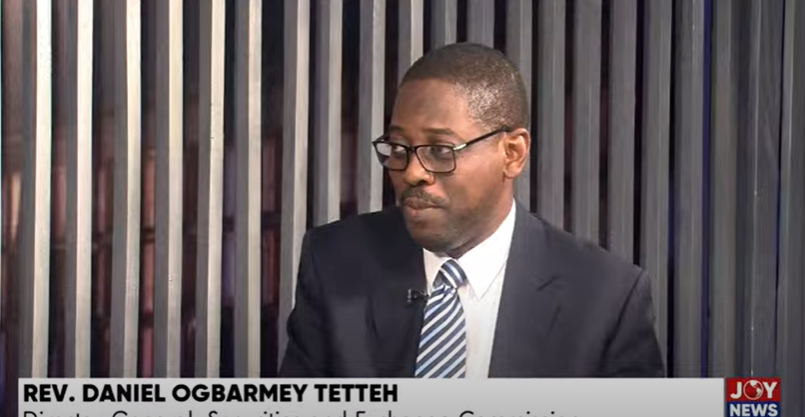 The chief executive of the Securities and Exchange Commission (SEC), the Reverend Daniel Ogbarmey Tetteh, said that 4 of the 47 fund management companies that had been the subject of complaints following the 2017 financial sector cleanup have still pending liquidation orders.
In the 2017 financial sector cleanup, 50 fund management firms had their licenses revoked, 47 of which were sued.
According to Reverend Ogbarmey Tetteh, while 43 out of 47 companies have obtained winding up orders allowing the reimbursement of contributors, 4 still have pending winding up orders.
This, he says, means that contributors who have not yet received payment, as well as those who have only been partially reimbursed, most likely belong to these 4 fund management companies that are still awaiting their liquidation grant.
Speaking on PM Express Business Edition, he explained that the ongoing bailout came after the SEC engaged the government on the idea.
"Towards the end of 2020, we engaged the government on the concept or idea of ​​starting a partial bailout and the government agreed, so the partial bailout was ₵50,000. So if you had a claim over ₵50,000, you should have received your partial bailout, but you would still have money," he said on Thursday.
Reverend Ogbarmey Tetteh noted that contributors who had received a partial payment will only receive the rest of their funds after their fund management company receives the liquidation order.
He further revealed that there are two other categories of people who may not have received funds yet.
These include people contesting their validated applications and people who refused to accept the government's agreement for a bailout.
Regarding the former group, he said, "There are also people who dispute or are unhappy with the validated claims that have been given to them, so when it happens that way, you have the opportunity to engage l agent who validated the claims so that there may be manual validation.
For those who had refused to consent to the government's deal, he said they may have to receive their funds from the liquidator.
"To participate in the government bailout program, you must also agree to surrender your right to the government. So there are people who haven't done it because it's voluntary," he said.