Michael Mullins circulates letter, information to voters regarding Camden Tannery project proposal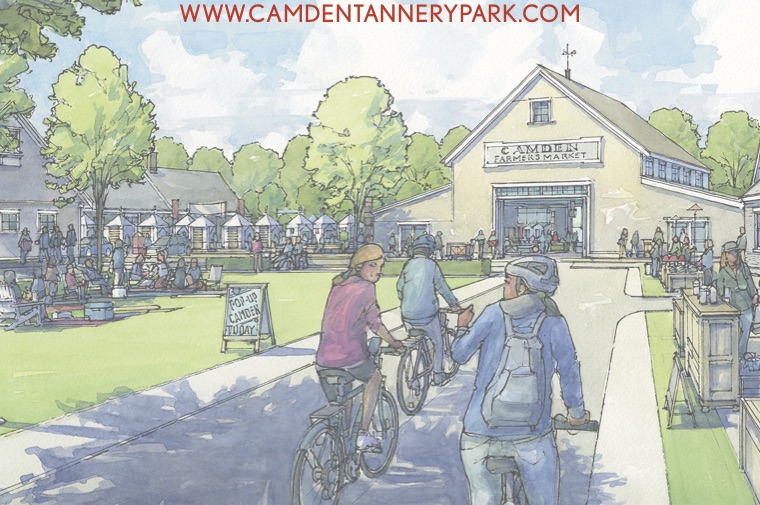 The wording in section 3.1.2 explains that the surface soil of the grassy point where the market operates contains arsenic and gasoline range organics (GRO) in excess of what the Maine DEP deems safe for park user exposure, as well as lead in excess of safe limits for residential exposure. Environmental contaminants are also at a level that MEDEP deems unsafe for outdoor commercial workers such as landscapers or anyone disturbing soils.
The following is an excerpt from MEDEP's Technical Assistance Document for Maine's 2020 Remedial Action Plans which explains their definition of park user and describes the type of exposures considered hazardous for "park use". from this part of the tannery. They include accidental ingestion, skin contact, inhalation of fugitive dusts and inhalation of volatile chemicals:
"Recreator and user of the park
RSL uses the term Recreator while Maine continues to use its traditional term for this receiver, which is Park User. The current soil RAG for park users was derived with the RSL Recreator calculator, using Maine-specific inputs for accidental soil ingestion, skin contact with soil contaminants, and inhalation of volatile matter and fugitive dust. RAGs will continue to use the term Park User. The RAGs also include a sediment exposure pathway derived using the Recreator Calculator. The term recreator is retained for the pathway of exposure to sediment, to be consistent with the RSL, and because recreation will just as often take place in a seasonal lakeside residence (camp, cabin, or cabin) in addition to a Park.
In my opinion, it is essential that we provide a safe and toxic-free environment in the places where we invite the public. Even more so when it comes to places where people buy their food. When you think about it, our local food markets should be in places free from the risk of disturbed soils and dust containing harmful chemicals.
The City's tendering process provided that the party developing the site would assume responsibility for any environmental restoration at the upper part of the site in the context of the ABCA report, as cited in section 5.3. With Cranesport's proposal, Cranesport will perform all work necessary to cover contaminants in accordance with MEDEP guidelines, at no cost to the Farmers' Market or the City.