More Garbage Talk: Tarpon Springs to Hand Over City's Solid Waste Management Contract to Re-Bid | New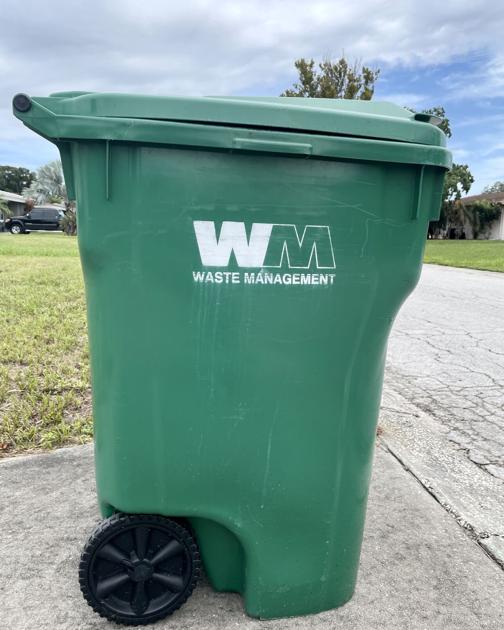 TARPON SPRINGS – When city commissioners initially discussed the transfer of the city's waste removal contract from long-time service provider Waste Management to Waste Pro of Florida, the article met with strong support as well as fierce opposition.
In a lengthy discussion on August 10, the board was in conflict over whether to select Waste Pro, whose five-year contract proposal was more than $ 8 million less than Waste Management, a company that has served Tarpon Springs for over two decades, contributes to several civic causes and has a reputation for providing excellent customer service in the community.
The commission ultimately voted 3-2 in favor of allowing the Budget Advisory Committee to review the proposals and seek input from residents before making a final decision. After hearing the results, which included IBC's advice to go with Waste Pro and 55% of 265 survey responses agreeing that cost was the main factor, the commissioners decided on August 24 to send out the request for proposal, or RFP, to come back to bid. with the idea that companies submit proposals for similar services, including pickup days and shift pickup.
"At the end of the day, I think it will be better for the residents and better for all of us if we go out again for a tender, with some different parameters that I mentioned," said Vice Mayor Jacob. Karr after more than ten inhabitants and several representatives of each company spoke on the subject.
"If it's a large amount of money between a two-day service or a four-day service, we can make that decision. If it's a large amount of money for the roll-offs, we can make that decision. So, I think this will be the best approach to take.
Under the terms of the proposals received by the city, Waste Management submitted a five-year contract for a total cost of over $ 28 million, which would result in an increase of $ 8.46 per month per capita. The deal would ensure that residents' pickup dates remain the same, with WM's more fuel-efficient trucks running twice a week around the city, as opposed to Waste Pro's diesel trucks running five days a week, with half of the city ​​solid waste collected on Monday and Thursday. , the other half Tuesday and Friday, and citywide recyclables picked up Wednesday, as proposed by Waste Pro.
While Commissioner Connor Donovan noted that Waste Pro's supply was significantly lower than Waste Management's, resulting in a minimum monthly increase of $ 1.15 per resident, which made the decision to accompany them " easy, "others questioned the company's customer service record and its daily presence. in the city.
"You got the highest score on cost, but for the service category you weren't the highest. Could you explain why? Mayor Chris Alahouzos asked Waste Pro representative Tracy Meehan, referring to the scoring system used by the city's assessment committee that reviewed the three proposals. Meehan said the low score was due to confusion over where the company takes its recyclable materials.
Alahouzos also asked the city attorney how they could exit the contract if they were not happy with the level of service and was told they could incorporate clauses into the deal. The mayor said he was also concerned about a mass text message sent by Waste Management to thousands of residents that contained "false and incomplete" information.
"We have a responsibility to provide great service for less money," Alahouzos said, noting that the $ 8 million was a "big difference" which was "very, very hard to ignore."
However, Commissioner Costa Vatikiotis agreed with Karr and asked for the contract to be renewed.
"I think we need to get back to the drawing board, as Deputy Mayor Karr described it," he said. "So I will not support the approval of a contract tonight and I would be okay with rejecting all three offers and re-offering."
The commission voted in favor of the decision, although it took a tie vote (Commissioner Townsend Tarapani was absent), a puzzling second motion and a quick check of the bylaw by the city clerk to reach a verdict. final, with Karr, Alahouzos and Vatikiotis voting yes and Donovan voting no.
After the meeting, Alahouzos spoke about the commission's decision, which will require the city to invoke an extension clause in its current contract with Waste Management which is due to expire in September.
"We postponed this from the last meeting because we wanted to get more public comment and a recommendation from the Budget Advisory Committee, and we got it at this meeting," he said.
"Even though the price of Waste Pro was good, we want to re-auction it so that everyone is bidding on the exact same things," he said. "Before it was up to them to tell us what service they are going to provide, now we are going to tell them exactly what we are looking for."
When asked if he was frustrated at having to start the process over again, the mayor said he was more upset with Waste Management's "unprofessional" handling of the text and the price differences.
"Two things I always look for in a contract are cost and service," he said, "and you can't have good service without cost. But I think Waste Management will be more careful with the price they are offering this time around, and hopefully it will come back to us by the end of October so the BOC can make a final decision.