Officials worried about program deadlines as 194,000 people remain on unemployment lists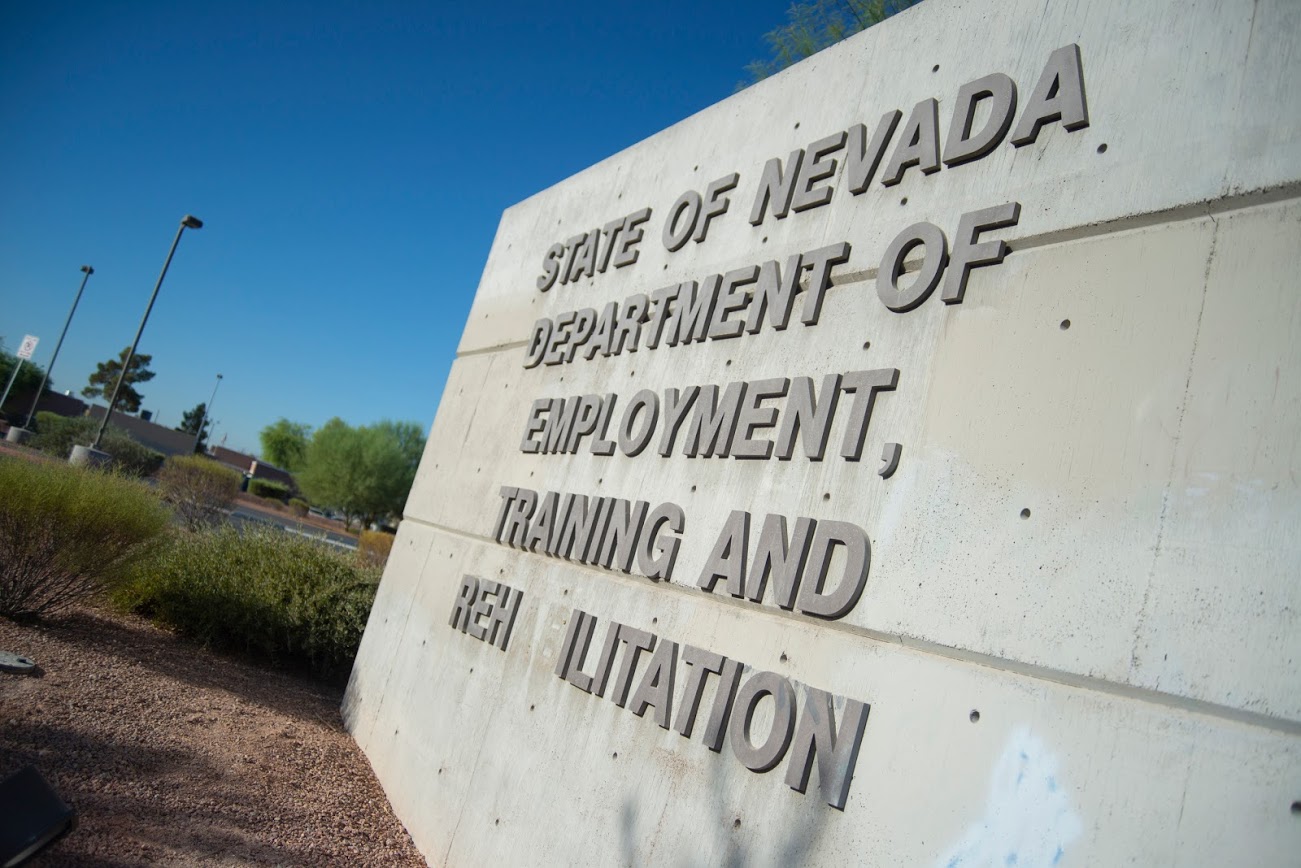 Nearly 194,000 people filed for weekly unemployment benefits in Nevada last week, leaving officials worried the state would not rehire people before major benefit programs expire in just two months.
The Nevada Department of Employment, Training and Rehabilitation (DETR) reported on Friday that there were 193,735 continuing claims filed last week in four unemployment benefit programs, about 3,600 fewer than the previous week. Most of them related to the Pandemic Unemployment Assistance Extension (PUA) and Emergency Pandemic Unemployment Compensation (PEUC) program, both of which are due to expire on September 6.
The number of continuing claims is equivalent to about 12 percent of the state's civilian workforce.
"It is of great concern to me that we still have a lot of people who continue to collect benefits and cannot find jobs," DETR director Elisa Cafferata said in an interview this week. "We hope it's going to be a really strong summer, especially in Las Vegas, where, of course, most of the numbers are coming from. And hopefully we can continue to see the recovery gain momentum, but we have a bit more ground to cover in Nevada than in many other states. "
Nevada's unemployment rate of 7.8% in May is tied for fourth in the country.
The pace of new claims has stabilized, with 3,580 initial claims on the regular schedule last week and 221 initial claims on PUA – both among the lowest levels since the start of the pandemic. That's closer to pre-pandemic levels, when there were around 2,500 initial jobless claims per week.
Although Nevada reinstated a job search requirement in May, forcing applicants to say they are looking for a job to receive benefits, Cafferata said the rule had not affected the number of applications much.
"I don't think we've seen any change in benefits other than… slowly we're seeing fewer and fewer claims," she said. "What we're seeing more and more that is going to cause people to lose their benefits is that they are earning a salary. So they work.
Claimants are required to report whether they work and earn enough in a given week that they are not eligible for a benefit payment.
Cafferata said one barrier can be child care, and mothers in particular may have difficulty returning to work while their children are out of school for the summer. She said the issue was raised when Labor Secretary Marty Walsh visited Las Vegas last week and asked what Nevada needs most in the fight against unemployment.
"We've seen a lot of women be very limited in what they can do to come back. So I think that's maybe something that will be addressed in the fall… if we see the schools reopening and… these moms have a place for their kids during the day, "Cafferata said. "I think it's something on the horizon, that if the pattern continues we'll be in better shape."
She also said there was no question of Nevada withdrawing sooner from benefit programs that are set to expire around Labor Day. More than half of the states decided to cut benefits early on, but Cafferata highlighted how the benefits help support consumer spending and the state's economy.
"We certainly have families and individuals who definitely still need these benefits. And in some cases, they will expire before they find a new job, "Cafferata said. "So I think there's a real commitment from all of the lawmakers we've spoken to and the governor's office, as long as these benefits are allowed, to continue providing them to Nevadans who need them."
Resolve arrears
At the height of the unemployment backlog, the state hired about 200 workers from the welfare division to work 20 hours of overtime each week to help process claims. Almost a year after the collaboration began, 107 of these employees are still working overtime to help.
Additional workers screen appeals before they are scheduled to determine if they qualify for the full hearing process. As of this week, there are approximately 3,000 regular unemployment appeals and 17,000 PUA cases that require this review.
"We continue to really reduce the backlog, but it's still there for sure," Cafferata said.
Once requests are approved for an appeal, the process can still be slow, Cafferata said. Although the department has hired additional help, many cases are complicated by the person potentially eligible for multiple programs.
"Some of these cases are very sensitive," she said. "So they don't move quickly. But we are going through them as quickly as possible. "
Regarding the delay in the initial processing of complaints, Cafferata said the DETR is up to date on PUA requests and processes new arrivals within 21 days. On regular unemployment, the agency is still reviewing cases from March.
"We're at about 100 days, which is a significant improvement from where we were," she said of the time it takes to approve some cases for the first time.
Legislative actions
The legislature passed a bill, SB461, prioritizing $ 335 million in federal COVID-19 relief money to repay the federal government what Nevada borrowed to maintain state-paid benefits, but Cafferata said he was in no rush to make this disbursement.
Because the state unemployment trust fund is replenished by employers who pay quarterly wage taxes to the fund, the fund as of last week was about $ 277 million in the red.
"Although we can borrow money without interest, there is no real rush to pay it back. So I think we are looking at September or December, when we will pay back what is due, "she said.
Lawmakers have also prioritized an overhaul of DETR's technology infrastructure, earmarking $ 54 million in federal funds in the form of AB484. Cafferata said the National Association of State Workforce Agencies is helping DETR develop the Request for Proposals (RFP), but the project is governed by normal state procurement requirements "now that we're not in the fire. of urgency ".
An open question, however, is what role the federal government can also play in modernizing state unemployment systems. DETR officials are actively communicating with the federal government regarding its plan to develop an open source system to serve agencies.
"I think, probably over the next two or three months, we'll really have to clarify what they do, what we need to do, how these things are going to work together," she said.