OPEC and allies remain cautious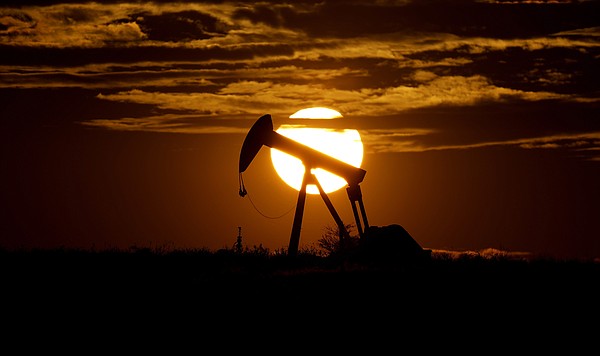 FRANKFURT, Germany — The OPEC oil cartel and allied producing nations are sticking to cautious increases in the amount of oil they send to the global economy, a move likely to support near-high prices seven years amid fears of Russian military action against Ukraine.
The Saudi-led Organization of the Petroleum Exporting Countries and Russia-led non-member alliance agreed on Wednesday to add 400,000 barrels a day in March. This is in line with the OPEC Plus group's plans to add this amount of oil every month and gradually restore the deep cuts made at the height of the coronavirus pandemic in 2020.
The move comes as oil prices are near their highest levels since 2014, pushing up fuel costs for drivers. US oil was trading up 0.15% at $88.35 late in the afternoon, while the international benchmark Brent price was at $89.60, up 0.5%.
Prices at these levels have led to pressure for increased production from the United States and other consuming nations, which in November announced a coordinated release of oil from national reserves, a step that did little to curb rising prices as the economy rebounds. of the pandemic and consumes more fuel for travel and industry.
OPEC Plus sticking to its plan will support oil prices, especially as several members have been unable to meet their production share. Rising oil prices ripple throughout the global economy in terms of higher consumer inflation in the US and Europe and more expensive fuel for heating, flying and driving.
U.S. drivers pay an average of $3.40 a gallon for regular gasoline, up 9 cents from a month ago and 95 cents from a year ago, according to the Federation of Automobile Clubs AAA. In Germany, gasoline prices hit a record high of 1.71 euros per litre, the equivalent of 7.31 dollars per gallon. Taxes account for a larger share of gas prices in Europe.
Recent price increases have also been fueled by tensions in Eastern Europe, where uncertainty around Russia and Ukraine has raised fears that Russian oil supplies could be cut off if diplomatic talks fail. and that the American and European sanctions materialize.
Russia is a major oil and gas producer. Some analysts believe, however, that any sanctions imposed by the United States and Europe would be aimed at sparing energy supplies.
Some OPEC member countries, such as Nigeria and Angola, have not been able to increase production due to lagging oil investments. This raises the question of whether countries that can produce more — like OPEC's de facto leader Saudi Arabia — can fill the void.
OPEC Plus has a stake in stable price developments: while higher prices benefit state budgets in producing countries, members may not want to see them reach levels above $100 a barrel, so that they could start to erode transport and industrial demand.
"The core of our bullish oil price view is the now historically low level of the two buffers of the oil market: inventories and spare capacity," Goldman Sachs analysts led by Damien Courvalin said in a report. "Even if OPEC Plus were to grow faster, it would only come at the expense of an extremely lower level of reserve capacity."
OPEC and its partners ratified their planned increase in a short online meeting on Wednesday.
As doubts grow over whether the projected expansion in global inventories will actually happen this quarter, predictions are piling up for a return to prices of $100 a barrel or higher. Such a rally could ultimately provoke enough pressure from Saudi Arabia's allies in Washington for a change of position.
"If prices continue their dizzying rise, we see a path to Saudi Arabia taking over the role of regulator and increasing production," said Helima Croft, chief commodities strategist at RBC Capital Markets. "Of course, the question is whether that would require a call from the White House."
Saudi Arabia's reluctance so far stems from fears that markets are on the verge of a surplus again, as producers in the United States and elsewhere begin to ramp up production. Saudi Energy Minister Prince Abdulaziz bin Salman has repeatedly favored careful and gradual supply changes.
"Caution, as I preached, is what saved us in OPEC Plus," he said just hours before the meeting at a conference in Riyadh. "Cautiousness dictates that you have a little thought here and a little thought there."
Information for this article was provided by David McHugh of The Associated Press; and by Salma El Wardany, Grant Smith, Ben Bartenstein and Dina Khrennikova of Bloomberg News (WPNS).