Presence of Dutch elm disease in Saskatchewan. up 25% in 2021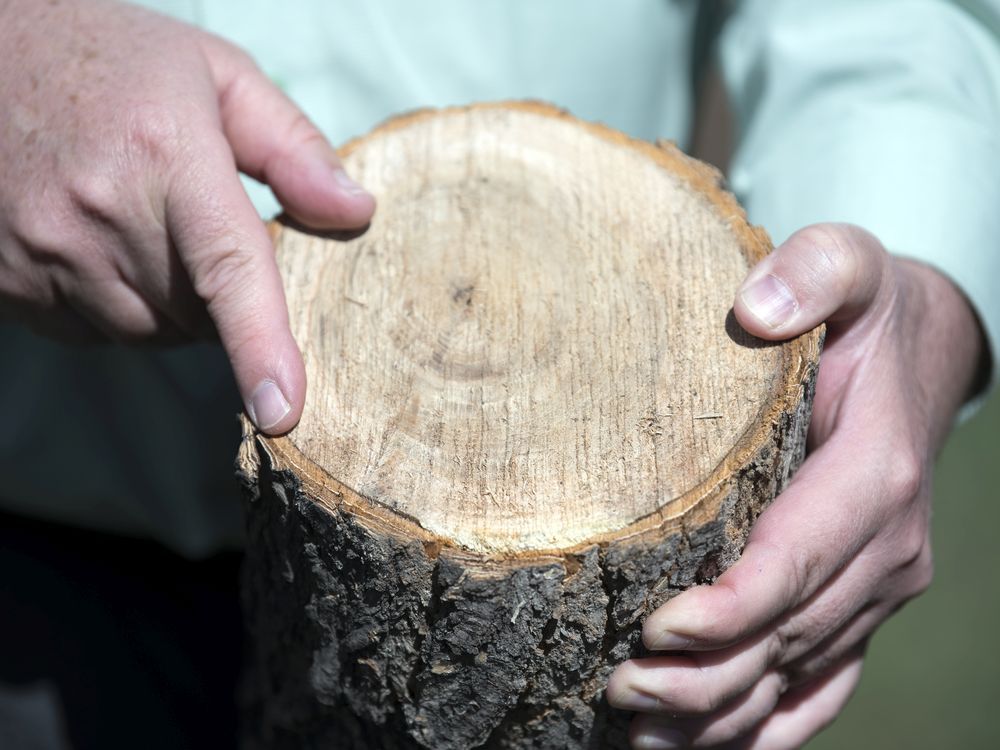 In 2021, a buffer survey identified 570 trees that were felled in October and November, Pol said, an increase from 457 trees in 2020.
Content of the article
The number of trees killed by Dutch elm disease in 2021 is up 25% from the previous year, according to the Saskatchewan Ministry of Environment.
Content of the article
"Dutch elm disease is well established in eastern Saskatchewan and it continues to spread westward," said Josh Pol, forest health specialist with the ministry's Forest Services Branch, on Friday. of the environment. "Currently it has been detected as far west as the Outlook area."
In 2021, a buffer survey identified 570 trees that were felled in October and November, Pol said, an increase from 457 trees in 2020. He said the movement of firewood had a lot to do with it and the weather could also influence the spread. of insects.
Pol said it was impossible to predict what this year will bring, but noted that monitoring in the province usually begins around July 1.
As it does regularly, the ministry issued a Request for Proposals (RFP) on May 5, seeking professional tree care companies to remove and dispose of any trees found to be infected with Dutch Elm Disease. in eight "rural buffers" across Saskatchewan. Outside the buffer zones, urban and rural municipalities are responsible for the management of Dutch elm disease.
Bidders have until May 27 at 2 p.m. to submit an offer. It must be a certified tree removal company that has the expertise and equipment to do the job "as needed".
Like a bounty hunter, the winning bidder will be paid per tree, Pol said, because the number of trees the province will identify for removal throughout the summer is uncertain. Monitoring is carried out by the ministry, which will then mark the trees and provide a list to the tree felling company. According to the RFP, monitoring will be completed by late summer/early fall and tree removal will take place from September to December.
Content of the article
The majority of trees will be located in farm shelterbelts, the RFP says, but there will be instances where trees will be located on residential properties and other built-up areas.
"The first confirmed case of DED in Saskatchewan occurred in Regina in 1981; however, it was not until the early 1990s that the disease began to take a firm hold in southern and eastern Saskatchewan," explains DP. "It spread into the province via natural stands of American elm in the river valleys that extended from the east. DED is now a major threat to American elms in urban and rural Saskatchewan. »
Pol said the increase seen over the past year is troubling and described ways residents can help curb the spread.
"We try to tell the public each year to watch out for symptoms of Dutch Elm Disease which usually appear in late June and early July, then prompt removal and disposal of infected trees and elm wood can help limit the spread," he said.
Dutch elm disease is a fungal disease of elm trees that is spread by elm bark beetles. The first sign is leaf wilting. Leaves may then turn yellow if trees are infected in spring or early summer or brown and not drop if trees are infected later in summer.
He also calls on citizens to respect provincial regulations, including the annual ban on pruning from April 1 to August 31 of each year and restrictions on the transport, use and storage of elm wood, which are all prohibited.
News seems to be flying towards us faster all the time. From COVID-19 updates to politics and crime and everything in between, it can be hard to keep up. With this in mind, the Regina Leader-Post has created a Afternoon titles newsletter that can be sent to your inbox daily to ensure you are up to date with the most vital news of the day. Click here to subscribe.