The army will buy more than 4,000,000 rifles and 47,000 bulletproof vests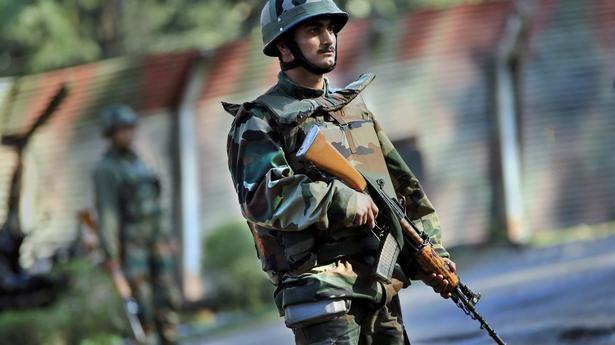 The army has issued two Requests for Information (RFI) for the procurement of 4.25 lakh Close Combat Rifles (CQB) and 47,627 body armor (BPJ). The RFIs were uploaded to the Army website on September 22 and the deadline for submitting responses is October 21, 2022.
"After signing the contract, the required quantity must be delivered beginning no earlier than but not later than eight months and ending no earlier than but not later than 60 months. Suppliers should confirm if they can deliver the required quantity of CQB rifle within the given time frame," the RFI for CQB said.
The tentative timeline for publishing the request for proposal (RFP) is November 2022, the two RFIs said.
On the rifle's operational characteristics, RFI said it should fire the in-service Indian 5.56x45mm ammunition and have an effective range of at least 200 meters. The weight of the rifle without magazine and accessories must not exceed 3 kg + 10% and it must have a minimum service life of 15 years or 15,000 rounds, whichever comes first, the RFI said.
"After the signing of the contract, the required quantity must be delivered starting at the earliest but at the latest in six months and ending at the earliest but at the latest in 24 months," said RFI for BPJ.
As part of a ₹700 crore deal in February 2019 with Sig Sauer of the United States, the MoD procured 72,400 SIG-716 assault rifles through Fast Track Procurement (FTP), most of which were intended for the military and were supplied to the front line troops involved. in counterinsurgency operations. The remaining demand for over 7 lakh of rifles was to be met by the license manufacturing of Russian AK-203 rifles in India through a joint venture with the Ordnance Factory Board (OFB). However, the final agreement was blocked on the issue of prices.
Similarly, a case for over 90,000 close range rifles (CQB) again through the FTP route was stalled for a while and eventually canceled. The Defense Acquisition Board (DAC) recently granted new approval for the purchase of rifles. The army has been trying for some time to replace the indigenous INSAS (Indian National Small Arms System) rifles used with a modern rifle.
Over the past few years, several Indian companies have invested in the small arms segment given the large needs and the government's efforts to open up the ammunition to the private sector, and have also started production.