The Energy Chamber joins the 1st high-level meeting of the OPEC-Africa dialogue on energy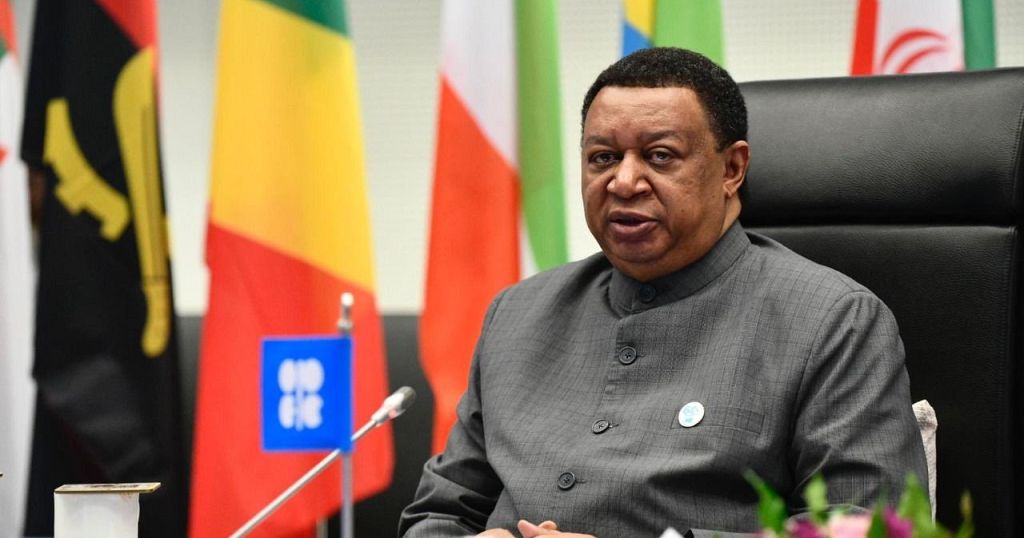 June 2, 2021, OPEC, in collaboration with the African Energy Commission ("AFREC"), the African Petroleum Producers Organization ("APPO"), the Association of African Refiners and Distributors ("ARDA"), and the African Energy Chamber ("AEC") (Www.EnergyChamber.org) hosted the first OPEC-Africa Energy Dialogue to promote continent-wide cooperation initiatives.
At AEC We are proud and touched to have been invited to such a magnificent conversation, where public and private actors were able to express their ideas, concerns and solutions to the problems facing our energy industry today.
In the first installment of the OPEC-Africa Dialogue, high-level participants addressed issues of great importance to Africa's energy industry, such as energy poverty, energy transition and project finance during the highly accelerated transition to a low carbon future. The key points highlighted during the OPEC-Dialogue Africa included:
Energy poverty continues to be one of the main challenges facing African countries to this day, and it is expected to increase exponentially in the years to come. A swift move towards a zero carbon future will only exacerbate this problem, leaving many Africans without access to electricity, consequently affecting health systems, industries, economies and the lives of millions of Africans. In this regard, Secretary General Barkindo noted that energy actors should work together to ensure a fair distribution of energy that leaves no one behind.
All sources of energy are needed to fight energy poverty and stimulate African economies. Secretary-General Barkindo noted that the

OPEC

will continue to advocate for a balanced and inclusive energy transition that promotes all sources of energy and prioritizes investment needs in Africa.
A financing plan for the continent's energy sector is needed to continue to develop energy projects. Given the recent position of large institutional and non-institutional investors, Africa needs a plan to seek other sources of finance.
Our Executive Chairman stressed the importance of enabling African countries to harness their carbon neutral gas resources to fight energy poverty. It is unfair to prohibit African countries from exploiting their resources when they are only responsible for less than 2% of global carbon emissions. "The idea that Western nations and OUCH believing that every African will drive a Tesla by 2030 is by no means tied to a sense of reality. I fear that it is thought that defines energy policy. Africans need electricity to power our homes, our hospitals, to create jobs and opportunities for so many young people. Foreign aid, grants and donations will not get us to Net Zero ". NJ Ayuk said. "We need to work on a strong African position and discourse on energy transition. Oil and natural gas are part of our future, and calls for divestment against oil and gas companies are worse than calls for divestment against apartheid. We need to stand up for our natural resource industry and our oil and gas companies. Africa is fortunate to have HE Barkindo at the helm and speaking on behalf of our industry in these critical times, "Ayuk concluded.
Mr. Anibor Kragha from ARDA added that "ARDA, in the same way AFREC and APPO, is fully committed to this commendable OPEC initiative and that it will ultimately ensure that Africa's full energy potential is realized and that the future energy demands of our citizens are met with cleaner petroleum products, especially LPG for short-term clean cooking.
By closing the videoconference, OPEC Secretary-General Mohammad Sanusi Barkindo said: "Africa will continue to be an integral and essential player in the oil and gas industry's long-term efforts to meet the growing energy needs of the rapidly growing world population. ".
At AEC we think this first OPEC-Africa Dialogue is a good step in the right direction. It is very positive that the private sector has been invited to the discussions, as they will continue to be a crucial part of Africa's efforts to tackle energy poverty with the new challenges presented by the accelerated energy transition.
the AEC is determined to help African countries to implement strategies for the sustainable use of their natural resources and to boost their energy sectors for the benefit of their people. the AEC and our board members are strong supporters of thoughtful and carefully crafted strategies for African countries to transition to a low-carbon future without leaving their citizens and resources behind. We are committed to helping African public and private stakeholders address the issues facing our industry today, and we look forward to working closely with the OPEC in achieving these results.
Distributed by APO Group on behalf of the African Chamber of Energy.
Media files
Download logo
HE Mohammad Sanusi Barkindo,

OPEC

general secretary
Africanews provides APO Group content as a service to its readers, but does not edit the articles it publishes.