Transactions and financing: AccentCare, merger of Seasons Hospice; Ziegler's $ 42 million funding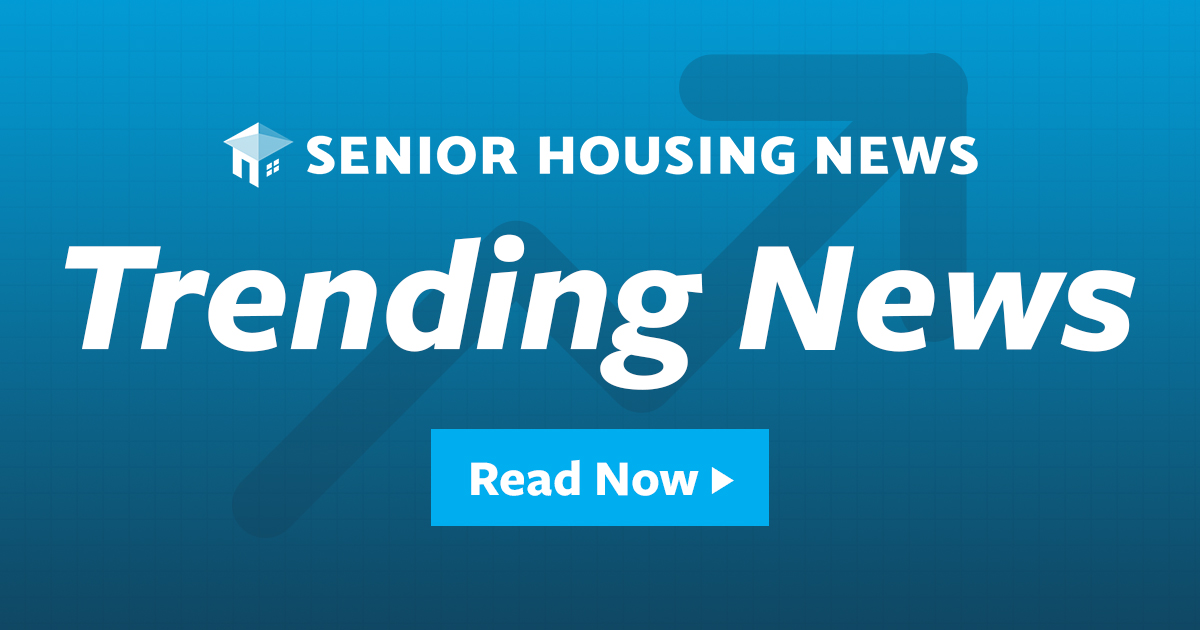 Affiliations
AccentCare and Seasons Hospice merge
AccentCare Inc. and Seasons Hospice Announce Merger, Sister Publication of Senior Housing News Home Health Care News reports. The deal brings together Dallas-based AccentCare, one of the nation's top five home health care companies, and Seasons, one of the top five hospice palliative care providers, under one umbrella.
Once the merger is complete, the combined company will be one of the largest in terms of geographic footprint and range of services provided, with reverberations across the continuum of long-term care.
As a combined organization, AccentCare and Seasons can provide a full continuum of patient care, providing a transparent entry point for skilled home care and transitions to attendant care, palliative care and palliative care. Its scale and ability to operate as a single supplier will be attractive to senior housing operators, Darin Szilagyi, AccentCare vice president of marketing and communications, told Senior Housing News.
Business transitions and operators
Benchmark Acquires New Hampshire Memory Care Facility
Benchmark Senior Living acquired the real estate and operations of Evolve in Rye, a 40-unit, 64-bed memory care facility in Rye, New Hampshire.
Avamere Adds Oregon Memory Care Community
The Avamere family of companies have added a new memory care community in Bend, Oregon to their portfolio. The Arbor at Bend, formerly known as Mill View Memory Care, joined Avamere Living on November 1.
Blueprint completes 2 transactions
Blueprint Healthcare Real Estate Advisors has completed the following transactions:
Steve Thomes, Senior Managing Director and Director of Business Development, and Michael Segal, Managing Director, represented Sentara Healthcare in the divestiture of its portfolio of nursing and senior housing facilities totaling 876 beds in Southern Virginia. . The buyer is Omega Healthcare Investors, who then leased the facility to its operating partner, Saber Healthcare Group, expanding the master lease agreement between the two.
Segal, along with Senior Director Alex Florea and General Counsel Joshua Salzman, represented a REIT owner in the sale of Lakeland Hills Senior Living, a 170-unit senior living community in Dallas. The buyer is a private investor based in Maryland.
SLIB Completes Sale of Michigan Seniors' Residence Campus
Senior Living Investment Brokerage Managing Directors Brad Clousing and Ryan Saul, along with Senior Partner Joe Young, facilitated the sale of The Colonnades, a 38-unit assisted living facility, and The Carriage House, a care facility. specialized nurses with 120 beds. Both are located in Bay City, Michigan. The seller, a family business, is leaving the retirement home business.
Bridgewood Property Company acquires land in North Carolina for senior housing development
Bridgewood Property Company recently acquired land in Charlotte, NC, and plans to build The Village on Moorehead, a 12-story, 200-unit senior housing community. The groundbreaking is scheduled for spring 2021.
United Properties acquires land for senior housing development in Minnesota
United Properties has closed on an eight-acre piece of land in Minnetonka, Minnesota. Five acres are planned for a new rental community aged 55 and over, ThePOINTE Minnetonka; the remaining three acres will be developed at a later date.
United Church Homes acquires 2 Ohio communities
United Church Homes has acquired two age-restricted senior apartment communities – Harbor Woods Living at Brunswick in Brunswick, Ohio and Harbor Woods Living at Niles in Niles, Ohio – from Harbor Woods Living. Each community is a four-story, 127-unit building for people aged 55 and over, in 127 one- and two-bedroom units.
Funding
Ziegler advises on $ 43 million acquisition financing package
Ziegler was the exclusive capital structuring advisor to Radiant Senior Living in a $ 42.6 million debt placement to acquire three senior housing communities – two near Seattle and a third in Bozeman, Montana. The portfolio includes 36 independent housing units and 204 service housing units.
Radiant acquired the portfolio of a publicly traded healthcare REIT as part of its efforts to expand across the country. The properties benefit from a stable and stable cash flow and provide additional upside opportunity through operational efficiencies due to scale. After the acquisition, Radiant's portfolio totals 18 communities in six Pacific Northwest states. Ziegler's senior vice president Eric Johnson organized and negotiated the deal.
KeyBank Secures $ 31 Million Refinance for Affordable Housing for Seniors in Ohio
KeyBank Real Estate Capital (KBREC) and KeyBanc Capital Markets (KBCM) have secured a $ 31 million refinancing on behalf of National Church Residences to renovate Carnegie Tower in Fairfax, a 12-story, section 8 apartment building in Cleveland for people aged 62 and over, located next to the Cleveland Clinic.
KBREC provided $ 14 million in ongoing funding via a Ministry of Housing and Urban Development 221 (d) 4 build-to-permanent loan, and KBCM sold $ 17 million in required tax-exempt bonds. In addition, the KeyBank Community Development Corporation provided $ 10 million in low-income housing tax credit equity to purchase the credits for the project.
Robbie Lynn of KBREC's Commercial Mortgage Group and Kelly Frank and Ryan Olman of KeyBank's Community Development Lending and Investment team structured the financing. Sam Adams of KBCM led the sale and structuring of the tax-exempt bonds offered to the public.
Outlook Notes
Fitch confirms rating outlook on 3 CCRC
Fitch Ratings has confirmed the following CCRC ratings:
Linden Ponds, a Hingham, Massachusetts community operated by Erickson Living, maintained a "BB" rating on $ 117 million Series 2018 Income Bonds issued by the Massachusetts Development Finance Agency. This reflects Linden Ponds' constrained long-term liability profile, which is characterized by a manageable debt burden and an impeding subordinated debt structure. The rating outlook is stable.
Fitch has confirmed the "BBB +" rating on $ 75 million 2017 Series Income Bonds issued by the Washington State Housing Finance Commission on behalf of Horizon House, a life planning community in Seattle. Key rating drivers include strong demand, in particular for Horizon House's independent living segment, improved liquidity and strong operational performance. The rating outlook is stable.
Fitch has confirmed the "BBB" rating on $ 180 million Series 2011, Series 2013A, Series 2016A and Series 2018A Income Bonds issued by the Indiana Finance Authority on behalf of BHI Senior Living in Indianapolis. Key scoring factors include consistent operational performance, robust demand across multiple campuses, abundant liquidity, and a high long-term liability profile. The rating outlook is stable.
Various
Standard Communities provides Covid-19 protection kits to residents
Standard Communities has provided free Covid-19 protection kits to approximately 18,500 residents of its nearly 9,200 affordable and senior citizen apartments across the country.