Vintage store holds warehouse clearance sale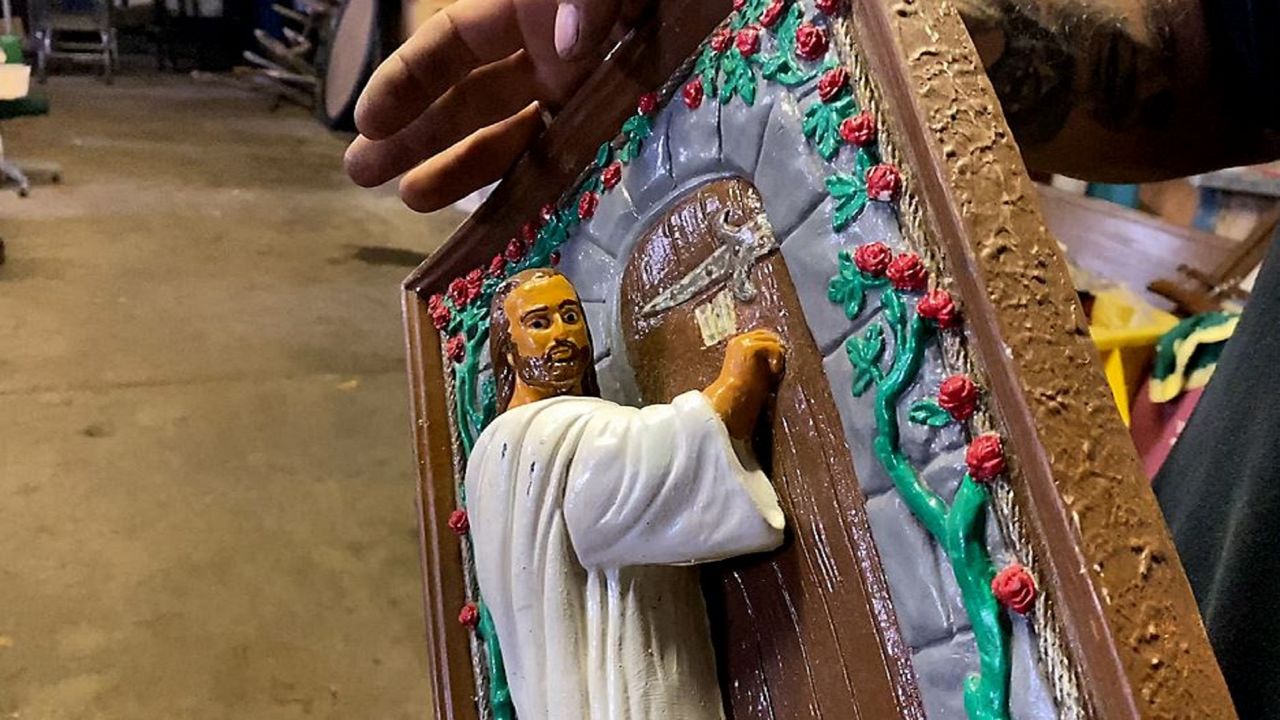 YOUNGSTOWN, Ohio – Some Northeast Ohio collectors are cleaning their house – their warehouse.
Greyland Vintage in Youngstown is having its first ever warehouse clearance sale, giving buyers the chance to own pieces of history to free up space for incoming stock.
"I've always been a fan of everything old and antique and I want to do what I do, kind of preserve some of it," said Alexis Sarty, the owner. ",
Walking through the doors of Greyland Vintage is like coming home to Sarty.
"I feel like I did the right thing, made the right choice," she said. "Because sometimes when you invest your money in things, you don't really know what the payout will be. "
Sarty carefully curates a collection of clothing and other items, giving them new life at the Youngstown store.
"I feel like I'm doing a good deed and I feel like I'm having fun while I'm doing it," she said. "And like, you know, feeding my cats in the process. So it's win-win-win.
His keen sense of style is now paying the bills and keeping him busy.
"When I was younger a lot of people didn't like vintage stuff and I was kind of like a nutcase for it, but now it pays," she said.
Merchandise is constantly being replenished inside the store, but there are still thousands of parts out of place. This is where their warehouse comes in.
"I really ended up with a giant collection of things and needed a place to put it, so it worked out pretty well," Sarty said.
The 20,000 square foot space is filled with parts that buyer Rocco Sait brought in, mostly cleaning homes.
"Most of the time there was no money involved, it was just in exchange for preparing it to sell, we kept the content."
From unique objects like a mirror painted with the portrait of a barefoot skier to everyday objects like vacuum cleaners, the team strives to turn waste into treasures.
"Whatever you think of, 'h, nobody would, I always say, you know, search for it," Sarty said. "Because I was shocked. "
Rummaging through objects from the past is a lifelong passion for Sarty.
"It's as good as you make it," she said. "So as hard as you work, that's what you get out of it. It really is one of those gigs.
The Greyland Vintage Warehouse Sale is open until 5 p.m. on October 17, then reopens the following weekend from 10 a.m. to 5 p.m. October 22 to 24 at 944 W. Rayen Ave. in Youngstown.
Part of the profits will be donated to My Path Mahoning Valley.